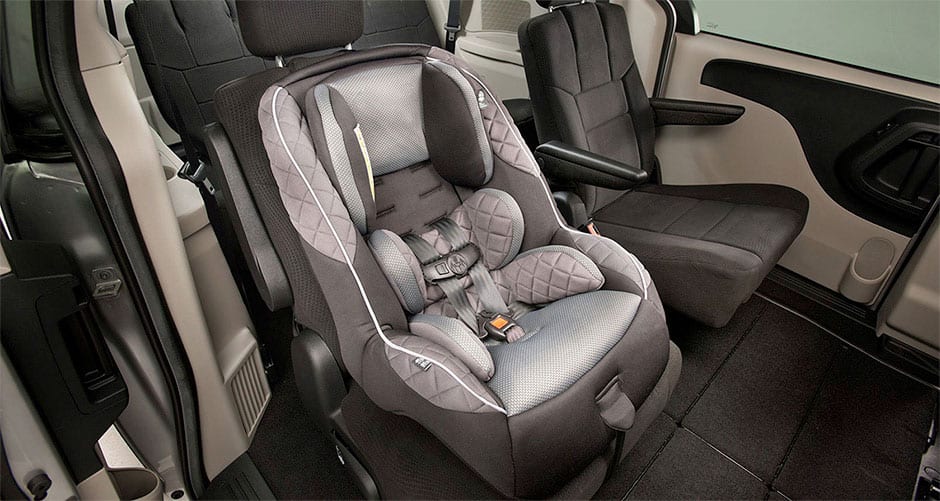 How to Dispose of an Expired Car Seat
Car seats are so tricky. Do you have the right one? Is it installed right? Are you using it right? Are you using the right things with it?
Then, once it expires (or your child outgrows it), you have another issue to deal with. What do you do with it?
Car seats are one of several baby gear items that cannot be sold, donated, consigned, or otherwise reused. It feels wasteful. It feels irritating. It's a special affront to bargain shoppers who hate the idea of having to avoid something that seems perfectly functional. But it is the safe thing to do. 
First of all, car seats need to be replaced after any accident. Even a fender bender. Because there is no way to prove that people are giving accurate histories, it's against the law to sell them. Yes, we know. You're honest. You would give the correct history. Still not allowed. 
Car seats generally expire six years from the manufacture date. If otherwise, there will be a sticker or something printed on the bottom or back of the seat. After this date the seat is not proven to stay safe in a crash, so it will potentially cause harm. Yes, most likely, it would be fine. But it's a chance that is needlessly risky to take. Materials deteriorate, especially in hot and cold temperatures (we get both in most parts of the country), and in a crash, you want to make sure the seat is functioning at its peak. 
You also can't just set it on the curb where it could be picked up and potentially used by someone. You might think of it as just trash, but it's like any other potentially dangerous item. You can't just set it on the curb and hope that someone won't use it.
So, here is the safe way to dispose of an old car seat.
1. Wait for a trade in event. Many baby stores sponsor them once or twice a year. They will take outgrown or expired seats and trade them in for a substantial coupon off a new seat. The store will handle the disposal.
2. If you can't find one, or don't want to wait for one, start by cutting the straps.
3. Take off the cover and dispose of it separately.
4. Destroy the seat by taking a saw to it and recycle the plastic pieces or…
5. Spray the seat and write, in permanent marker and in large letters "UNSAFE", "DAMAGED", "EXPIRED".
If you or someone you know is in need of a car seat and cannot afford to purchase one, contact your local police department and let them know. If they don't have one they can give you, they will point you in the right direction for a free or low cost seat that is confirmed safe.