Lease vs. Loan: Which Financing Opportunity is Right for You?
Trying to figure out how you'll take home your next car? We can help! Most of the customers near Westland and Livonia who shop at Suburban Chrysler Dodge Jeep Ram of Garden City choose to apply either for an auto loan or a new model lease. Both options break up the cost of a vehicle into monthly payments, but each has its own advantages and disadvantages to consider.
What to Know About Leasing
If flexibility, frequency, and affordability are your priorities, then leasing may be a quality option to consider. With a lease, you'll be able to borrow a brand-new model from our dealership near Canton, MI and Dearborn in exchange for monthly payments. When the term is up, all you have to do is return the vehicle to the dealership.
Advantages: The advantages of leasing are compelling. First off, it's a great way to get a new car for less money. Lease agreements generally feature lower monthly installments and more affordable down payments. That means you may be able to move up to a nicer model or a higher trim. Beyond pricing, leases give you the ability to upgrade to a newer model every couple of years. When the term is up, you don't have to worry about selling or trading in your car. Just pick your next model and move onto the next lease agreement. This is a boon to drivers who like to stay on the cutting edge of styling, features, and technology.
Things to Consider: While leasing has many advantages, it also has aspects that may steer some shoppers away. Notably, signing a lease does not pass ownership of a vehicle on to you. In fact, the car will still belong to the dealership -- you'll just be able to drive it for the duration of the lease. This means your car will have limitations for yearly mileage and you'll be prohibited from modifying your vehicle.
What to Know About Auto Loans
Most car shoppers come to us thinking about applying for an auto loan. That's because it's one of the most effective means for ownership. Most shoppers find it difficult to come up with the cash to pay for a car outright. Instead, they can ask a bank or other lender to provide the money to complete the sale. In return, the buyer will make monthly payments with interest until the loan is repaid.
Advantages: With a loan, you'll have full ownership of your car right off the bat. You can drive it as many miles as you want and modify it in any way that pleases you. As you pay off your loan, you'll be putting money toward property that you actually own. When the loan has been paid back, you'll have the full remaining value of the vehicle to negotiate with when the time comes to trade it in or sell it.
Things to Consider: You're likely to encounter higher upfront costs with a loan than with a lease. You'll need a higher down payment to avoid being upside down on the loan and your monthly payments will need to cover the entire cost of the vehicle. Your car will also likely depreciate in value while you're paying off the loan.
Apply for Financing
You can apply for a lease or loan either online or in person at our dealership. Either way, you'll need to prepare materials like your employment, residence, and vehicle information to make sure the process goes a smoothly and quickly as possible. Reach out to our finance team if you have questions.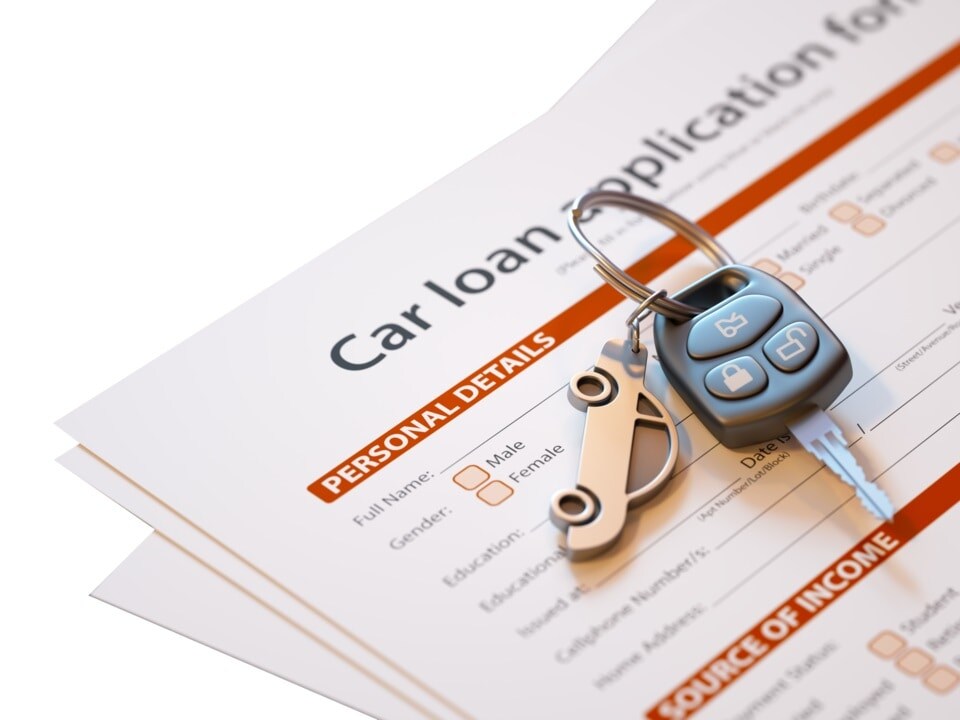 Hours
Monday

09:00AM - 08:00PM

Tuesday

09:00AM - 06:00PM

Wednesday

09:00AM - 06:00PM

Thursday

09:00AM - 08:00PM

Friday

09:00AM - 06:00PM

Saturday

10:00AM - 03:00PM

Sunday

Closed